Strict dieting and strenous exercise not working?
CoolSculpting and Liposuction are two possible solutions.
But which of the popular procedures is better?
Generally speaking, liposuction is the gold standard in body contouring and is better for patients who don't mind undergoing surgery in order to remove stubborn pockets of excess fat in any of the most popular problem areas on the body, while CoolSculpting is best for patients who don't want surgery at all, but who do want to reduce the size and appearance of hard-to-handle excess fat deposits.
Liposuction, usually requiring one treatment, is better for patients who want right-now results, while CoolSculpting, requiring 2-3 treatments spaced 30+ days apart, is better for patients who don't mind waiting for 3-6 months before seeing results. As far as the volume of fat removal possible, liposuction can remove 100% of the removable fat in any given treatment area, while CoolSculpting produces a 20-25% reduction in the number of fat cells in any 1 of 12 specific treatment zones.
(Keep in mind that not all of the fat in any area is removable, even with liposuction, due to both health and aesthetic/contouring reasons.)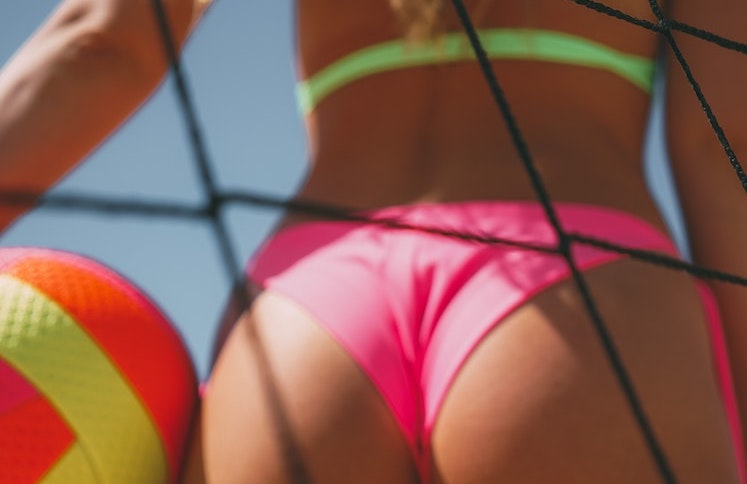 Despite the highly popularized recent case of supermodel Linda Evangelista experiencing adverse reactions to CoolSculpting, liposuction surgery has its own unique adverse events.
They get less publicity mostly because liposuction's most common flaws are a result of a surgeon (many different surgeons) while CoolSculpting's flaws can be blamed, and in some instances we can assume correctly so, on a single piece of equipment.
(Some practice owners, however, don't offer CoolSculpting for this reason.)
Let's look further at how exactly CoolSculpting compares to liposuction, and which of the two treatments might be better for you.
What is Liposuction?
One of the most common types of surgery in aesthetic plastic surgery is liposuction.
Liposuction is a surgical way to get rid of subcutaneous fat and change the shape of the body.
During liposuction, a plastic surgeon makes one or more tiny cuts in specific places where there is too much fat for the patient's liking or body ideas.
A cannula, which is a long, thin suction tool, is put through the incision and works to remove fat from the treatment area. Liposuction can be done under general anesthesia, local anesthesia, or sedation, depending on how many parts of the body are being worked on and how much fat is being removed.
Liposuction is a good way to get rid of fat in many parts of the body. It is often used to get rid of fat in the stomach, waist, back, hips, buttocks, thighs, knees, upper arms, chin, and neck.
Where can you get liosuction?
Liposuction can be done in just about all of the most common problem areas, where stubborn fat is difficult to remove through dieting and exercise. The areas most often treated by liposuction are the following:
The waist & Love Handles
The flanks
The hips
Under the chin
The upper arms
The lower abdomen
The upper abdomen
The buttocks
The inner thighs
The outer thighs
The lower legs
The male breasts
In a single surgical session of liposuction, more than one area may be treated.
Conversely, more than one surgical session may also be required to meet a patient's goals for the procedure, particularly if a considerable amount of fat removal is desired.
What is CoolSculpting?
From 2015 to 2016, the number of fat-loss methods that didn't involve surgery went up by almost 6% and one of those included CoolSculpting. CoolSculpting is a non-invasive device that uses cryolipolysis to get rid of localized subcutaneous fat. The FDA has also approved this device.
The device has a vacuum applicator that cools the skin's surface in a controlled way. By exposing fat cells to a temperature that is too low, the CoolSculpting device causes the fat cells to crystallize and then die. CoolSculpting can be used on the submental area also known as the area under the chin, the thighs, the abdomen, and the flanks.
Where can you get CoolSculpting?
CoolSculpting is most commonly done in the following treatment areas, in which it can be effective at reducing fat cell content by 20-25%, and allowing patients a more toned and contoured physique in areas that are often difficult to tone and contour through dieting and exercise.
The chin (double chin)
The neck
The Upper arms
Male breasts (pseudogynecomastia)
Bra rolls
The hips
The waist
The "Love handles"
The stomach and abdomen
The Inner and outer thighs
The back
The flanks
The pubic mound
Beneath the buttocks
Which option is best for you?
When choosing between liposuction and CoolSculpting, a person should think about a few important questions, such as what their treatment goals are, and whether they are willing to undergo a surgical procedure that is followed by
The CoolSculpting approach
The CoolSculpting machine is made to get rid of localized areas of fat. CoolSculpting may be the right treatment for people who want to lose fat in a specific area without surgery, like in the love handles or outer thighs.
When a person gets CoolSculpting done, the area being treated should get better in a mild to moderate way. It is important to remember that you may need more than one treatment session to get the best results. The number of treatment cycles needed depends on where the treatment is going to be done.
Also, people who get CoolSculpting should know that the results do not show up right away. As soon as three weeks after CoolSculpting, you may be able to see changes in the area that was treated. One to three months after treatment, you will see the most dramatic changes. After your procedure, it will take your body about four months to get rid of the fat cells that were targeted.
The Liposuction approach
Liposuction may be the better choice for people who want to get rid of fat in a larger area of the body or who want a more dramatic change in the shape of their bodies. That being said, liposuction is a more aggressive treatment method that can remove more fat in one session.
Also, liposuction can be done with other surgical procedures, like autologous fat transfer, if a patient wants to change the shape of their body more. The fat that is taken out during liposuction can be injected back into the breasts, buttocks, or face to give them more volume. Unlike CoolSculpting, you can see a reduction in fullness and a better shape just a few days after the procedure.
At the end of the day, the best treatment choice is the one that fits with the patient's aesthetic goals and personal preferences. The best way to figure out which procedure is right for you is to talk to an experienced, board-certified plastic surgeon about your aesthetic goals. Both liposuction and CoolSculpting have their own benefits, but you may find that one is better for you than the other.