Today's teens are under greater amounts of social and peer pressure than ever before. Beauty standards, many of them quite unrealistic and unattainable naturally, are set by social media, television, and magazines.
The actresses your teenage daughter sees on screen are carefully selected, the images she sees on social media are (usually) heavily edited.
This can establish naturally unattainable ideals in younger women, some of whom might wish to undergo elective cosmetic surgery to feel they fit in better, or to more closely match what they see daily on smart phones and flat screen televisions.
For parents, this peer pressure exerted on teens can necessitate difficult decisions, including this question that was once preposterous but is now more common: "Should my teenage daughter get breast augmentation?"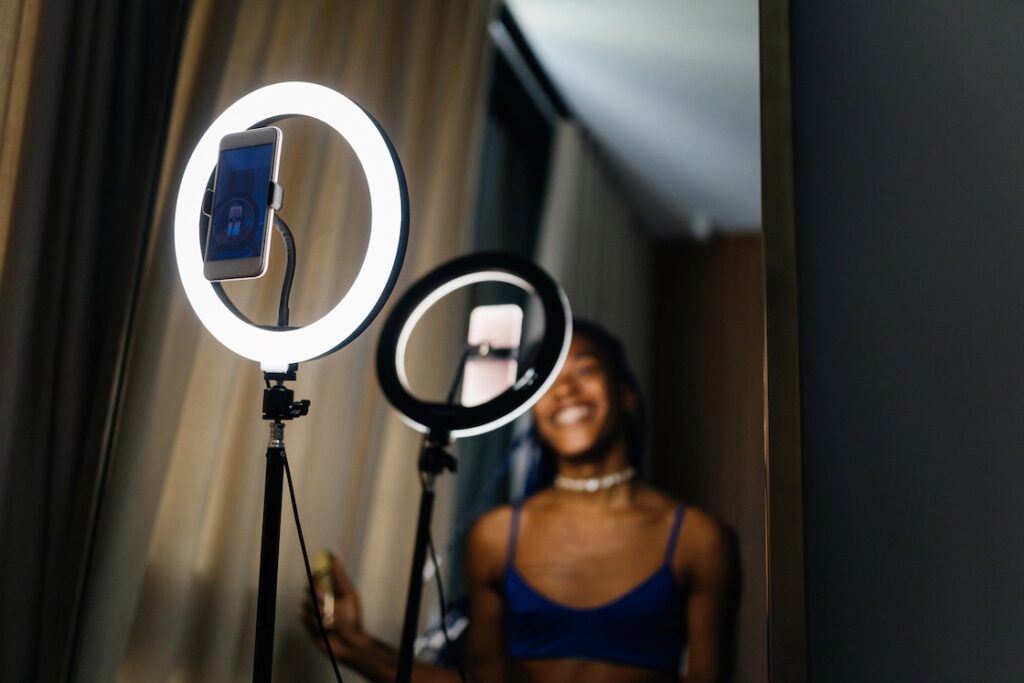 While it is a miracle of science and medicine that dramatically altering the size, shape, and projection of the fully mature adult female breasts can even be accomplished, the fact is that with great power comes great responsibility.
The latest, surgically speaking
According to the latest professional publication, teenage patients "must be of adequate physical and emotional maturity, with clear, valid motivations for surgery."
If they aren't, plastic surgeons should "say 'No'" to their desired surgery.
Valid motivations, from a professional perspective, do not include social media or celebrity influences on the teenager, though this is admittedly much, much easier said (written) online than it is actually applied IRL. Youth are impressionable and all of us are almost inevitably influenced by someone.
"Importantly, the [teenage] patient's desire for surgery should not be dictated by other social media users or by the desire to look like celebrities."

Excerpted from: Masters of Cosmetic Surgery, The Video Atlas, Ch. 1, "The Consult: What to Know, What to Do, and When to Say 'No'" (Thieme, Apr. 1, 2021)
But for a young female considering plastic surgery, she and her parents may be surprised to learn that plastic surgery is more common in the teen-ages than is typically realized.
Here are the current age-based "general suggestions (not necessarily strict guidelines)" for whether teenage patients' are candidates for plastic surgery:
Recommended age for common plastic surgery procedures:
| | |
| --- | --- |
| Procedure | Recommended age (year) |
| Otoplasty (Ear Surgery) | 5 – 7 |
| Cosmetic Rhinoplasty, Female | 15 – 17 |
| Cosmetic Rhinoplasty, Male | 16 – 18 |
| Breast Augmentation | 18 or older |
| Breast Reduction | 18 or older |
| Liposuction | 18 or older ("when unresponsive to diet/exercise") |
Excerpted from: Masters of Cosmetic Surgery, The Video Atlas, Ch. 1, "The Consult: What to Know, What to Do, and When to Say 'No'" (Thieme, Apr. 1, 2021)
Five Factors to Consider
Here are the five factors that parents of young plastic-surgery-desiring daughters are typically interested in considering when helping to make sense of whether their teenage daughter should undergo breast augmentation surgery, as well as how to help bring about a mutual understanding that discourages them from doing so.
1. Only 2% of Breast Augmentation Surgeries are Done on Teenagers
Young women who undergo breast augmentation surgery with implants between the ages of 13 and 19 make up fewer than two percent of total breast augmentations performed within the United States, for a total of 3,233 cases in the year 2020.
This was a 34% decrease in youth breast augmentation surgeries compared to the prior year.
While the best age for getting breast implants is certainly subjective and a personal choice, it is likely not while one is still a teenager.
It is likely that the vast majority of these young adults were closer to age nineteen than they were to age thirteen, though the society that collects and reports these statistics, the ASPS, combines all patients in this age range (likely to encourage reporting from participating surgeons).
2. Breast implants are FDA-cleared only for women ages 18 and above
Silicone breast implants are used in 80-90 percent of all breast augmentation surgeries (84% in the year 2020), but this implant is not FDA cleared for teenagers.
The FDA approvals on saline-filled breast implants require that they are used in patients who are 18-years-old or older. The FDA approval on silicone breast implants requires that they be used in patients who are 22-years-old or older.
This means a teenage patient and her parents will have to decide between the off-label use of silicone breast implants (should the teen desire the more popular implant type), or the use of breast implants that are chosen by a relative handful of patients (16% in the year 2020).
Off-label use of dermal fillers and Botox in late teens is industry-standard, but when it comes to semi-permanent implants placed in the body for anywhere from several years to a decade, there are reasons why the FDA makes the distinction.
3. Breast implants are not lifetime devices
Breast implant manufacturers and most (if not all) board-certified plastic surgeons are open and transparent about the fact that breast implants are not lifetime devices.
If there are no significant problems with a patient's breast implants, they do not need to be replaced. But if there are, removal or replacement may be recommended. Correcting these problems means additional incisions and surgeries, each followed by another lengthy recovery period.
"Breast Implants are not considered lifetime devices. The longer people have them, the greater the chances are that they will develop complications…"

U.S. FDA, "Risks and Complications of Breast Implants," 28 Sept. 2020
The earlier a patient gets her breast implants, the longer they will be in and the higher the likelihood of them needing to be replaced at some point within her lifetime.
The longer the implants are in place, the more likely problems are to arise, according to the FDA.
4. Early breast augmentation necessitates additional surgeries later in life
When problems do arise with breast implants, additional surgeries are required to correct them. Because these subsequent surgeries will be being done on skin, fatty tissue, and muscle that has already been manipulated and scarred (from the first breast augmentation surgery), follow up or corrective surgeries are often more intricate and demanding, and thus more costly.
These subsequent surgeries also require the removal of one pair of implants and the placement of another pait (should that be desired), or fairly extensive surgical work to try and repair the area with fat injections.
There are surgeons who can and do perform these corrective surgeries and get great results, but this factor is important to consider if only from a financial perspective. A teen getting breast implants at age 18 or 19, may need surgeries at age 30, 40, 50 and 60. But is it possible to tell whether she will actually need additional surgeries at these ages or not? No, it's not. Each patient's body responds differently to breast implants.
5. Breast implant illness may be a concern
Alongside many of the heavily doctored photographs your daughter may be seeing on social media and in magazines are a rising number of women who are doing the opposite: Having their breast implants removed over concerns of what has come to be called "breast implant illness."
Some surgeons believe that this, like breast augmentation itself, is a social-media-driven trend. Others have ceased performing breast augmentation surgeries entirely and have dedicated their lives to helping women remove, or "explant," their implants should they desire to do so, and healing from the associated illnesses, or "BII."
Again, as the FDA outlines above, the longer one has implants the more likely that BII–which has been defined as a "constellation of symptoms"–or something similar to it is likely to occur.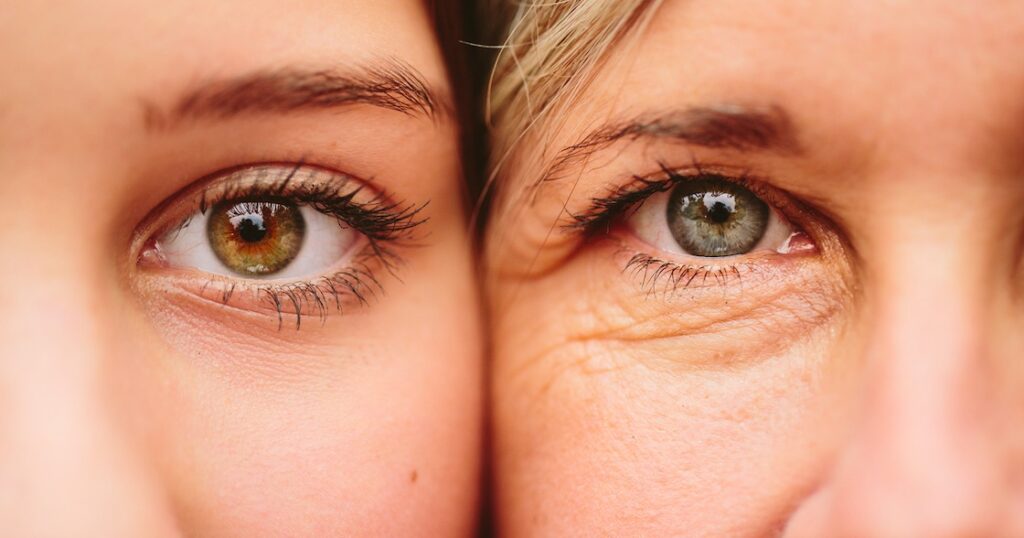 What Parents Can Do
The information above may help you speak with your teenage daughter who expresses interest in breast augmentation surgery. Beyond that, there are other avenues that may help you help her make an informed decision that she will be happy with for the rest of her life–or a good portion of it.
Parents who find themselves discussing plastic surgery and breast augmentation with their teenage daughters can:
Help the teen understand that very real and rather painful surgery is involved.
Help the teen understand the gravity and potential side effects of undergoing surgery.
Help the teen determine if they have had enough time, at this young age, to fully discover who they are and what their goals and ideals for life are.
Try to better understand whether (or which) famous personalities may be influencing the teen. Would the compromise of, for instance, a pair of matching eyeglasses be better than a pair of larger breasts that require extensive surgery?
Invite a pre-chosen board-certified plastic surgeon into the discussion, who can help the teen understand whether or not they are an ideal candidate for the procedure.