A viral Tik Tok by popular social media personality and podcast host Bunnie Xo has women wondering whether breast implants mold.
Bunnie Xo's video shows the implants she had for 13 years, and yes, there's mold growing in them.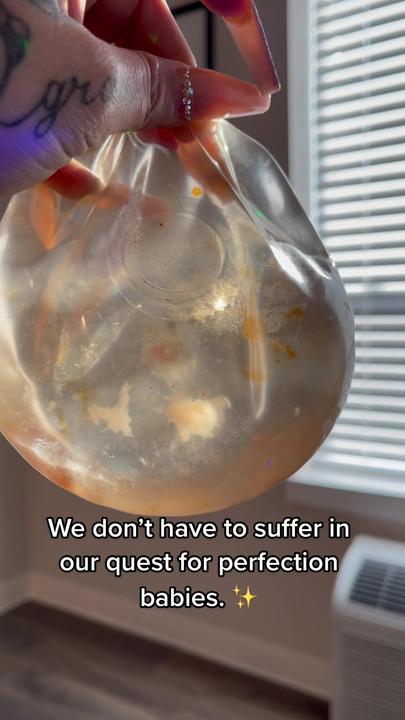 Does this mean breast implants mold?
Yes, but it's very rare.
And Bunnie Xo's implants weren't moldy when she had them in her body.
They grew mold 13 months after she had them removed.
Bunnie had her implants removed in late 2019 after experiencing health problems that she firmly believed to be related to her implants.
After having her implants removed, all but one of the symptoms being caused by her breast implants went away.
She says removing her breast implants was the best thing she has ever done.
Back in late 2019, Bonnie walked her hundreds of thousands of YouTube followers through her explant surgery.
In one of her videos, she takes her breast implants out of the bag they were given to her in at the hospital.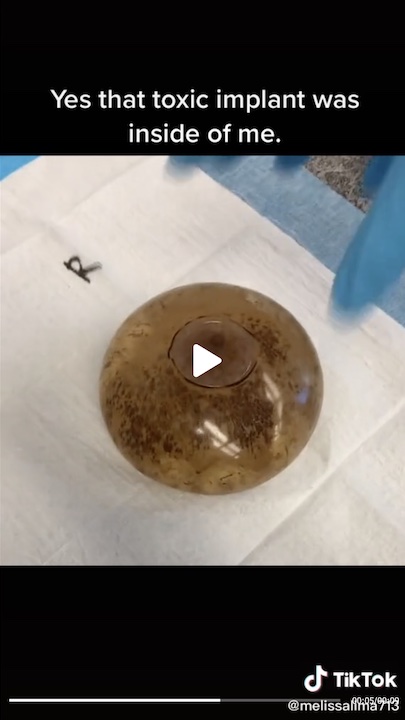 Showing them to the camera, she says she thought they would have mold inside of them but was surprised to find they didn't.
The mold that appears in her viral TikTok grew in her implants during the almost 2 ½ years after she had her breast implants removed, not while they were in her body.
Her implants had "just been sitting there" since she removed them.
A partially-closed warm bag of saline solution?
Sounds like the perfect grounds for mold growth.
And in that time, yes, mold has grown throughout both of her implants.
A doctor who dueted her viral TikTok, Dr. Richard J Brown, the "Real TikTok Doc" says he's never seen breast implants mold like that.
He also says that mold would be much less likely to occur in silicone breast implants, if it were to happen at all.
Bunnie's breast implants were saline-filled, and a defective valve seems to have contributed to something foreign getting into the implant between the point she had then explanted and when the mold started growing.
This valve is what is used to fill the implants with a sterile saline solution.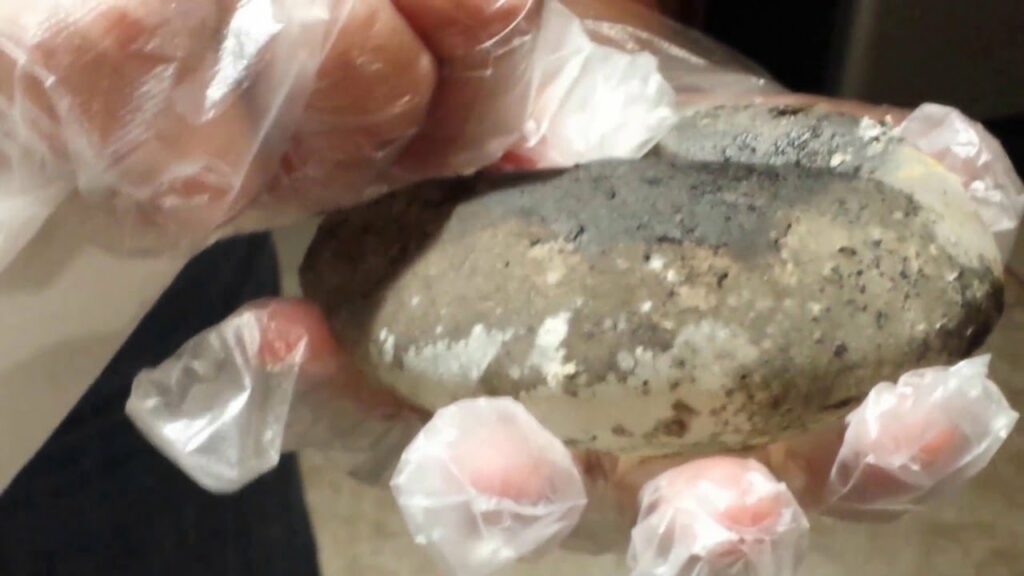 How common is mold in breast implants?
Though there have been several instances of photos and videos of moldy breast implants that have attracted considerable media and public attention, mold in breast implants is extremely rare.
It's not impossible, but is certainly very, very rare.
Aside from the videos and photos of moldy breast implants that have surfaced, there seems to be just one documented and case of mold growth occurring in breast implants while they were inside a person.
In that case, mold grew 18 months after the woman got her breast implants.
What type of breast implants are most likely to mold?
There are two types of breast implants commonly used by patients who have breast augmentation:
Silicone, silicone gel, or "gummy bear" breast implants are used by 84% of women getting breast implants.
These are made of a medical-grade silicone solution that is pretty cohesive (stays together well).
Saline-filled breast implants have a silicone shell that is filled with sterile saltwater, or saline solution.
Only 16% of women getting breast implants opt for saline-filled implants.
According to all media coverage, stories, images, and videos from members of the public, as well the properties of breast implants, saline breast implants are most likely to have mold growing in them.
The reasons for this are:
— Saline solution, though usually sterile, is an organic matter. As such, it presents a near-ideal substrate or underlying surface for mold to feed off and grow on.
— The valve used to fill saline implants may become defective and allow bacteria to enter the implant. Depending on where the incision is made through which the implants will be placed, saline-filled implants may be inserted into the body while empty (with no saline filling), only to be inflated with saline once they are in place. In breast augmentations where the surgeon places the implants via the belly button or the axila (armpit), the surgeon will have no direct view of these valves when they are filled and closed. That may contribute to bacteria possibly entering the implants.
— Silicone gel doesn't itself allow for mold growth. It's an inorganic substance (unlike saline solution), so mold would typically be unable to grow in it. If foreign organic matter were to somehow get into the silicone gel, mold could take root and use that organic foreign matter as a food source.
Can you tell if your breast implants are moldy?
If a patient wanted to know whether their breast implants were moldy, the implants would have to be removed during surgery and physically inspected.
Few if any plastic surgeons would advise having a surgery only to "check" if a patient's breast implants were growing mold.
Because mold is so very rare in breast implants, there would have to be several very strong indications that there might be something wrong with a patient's breast implants.
These signs could include symptoms of breast implant illness, or mold illness.
If a patient had reason to believe their breast implants were moldy and thought it was affecting them, they could undergo testing for mold. These tests may be done using blood work or urine.
What to do if breast implants mold
Naturally, if a patient or surgeon was to discover that a woman's breast implants were moldy, they should be removed from the body.
Mold and its byproducts (mycotoxins) can be extremely dangerous to humans, particularly if the mold is inside the body.
Individual mold spores are invisible to the human eye.
Unfortunately, this means that the only way to detect mold in the body is through blood or urine tests.
If a woman's breast implants were leaking and were moldy, mold may or may not yet have entered the bloodstream and body enough to be detectable by tests.
That's why each of the women who have had moldy breast implants found out about it after they had their breast implants removed due to the health conditions they were experiencing.
Of course, if breast implants mold outside of the body, mold would soon become visible, as in the case of Bunnie Xo's breast implants.
Mold can grow in saline breast implants, but it is statistically a very rare occurrence.