Since it's available without a prescription and is a natural and healthy part of so many fruits and vegetables, you might be surprised to hear that some surgeons are conflicted on whether to suggest vitamin C before breast augmentation and other cosmetic surgery procedures.
Both elective and medically necessary surgeries are routinely done on patients with varying vitamin levels.
Despite each patient's unique health profile, a vast majority of surgeries are successful and those that aren't are rarely unsuccessful due to taking too many vitamins—though there are certain specific vitamins/supplements (listed below) that you should definitely not take pre-surgery.
Within reason, you can't be too healthy for surgery, and there are very few vitamins that are likely to negatively impact a surgery.
Vitamins NOT to take before breast augmentation surgery
That said, there are several specific vitamins and supplements you should avoid for at least 2 weeks prior to you breast augmentation surgery. Avoid the following, and if you are currently taking them, cease doing so prior to breast augmentation:
Anticoagulants, aka, blood thinners. Prescription blood thinners should be avoided at least two weeks prior to surgery. Speak with your surgeon about any that you are on, so he or she can advise on how to go about stopping or weaning off of them. As the reasons a patient may be on blood thinning medication varies greatly, you'll want case-specific advice from your doctor.
Weight loss medications. Depending on the type of weight loss medication you are on, you may be advised to stop.
CBD oil is typically not advised for use in the weeks leading up to a breast augmentation, though studies on its possible effect are still in their infancy.
Garlic may increase the risk or bleeding and breast augmentation patients should cease taking it two weeks prior to surgery and two weeks after surgery.
Ginkgo biloba increases the risk of bleeding so breast augmentation patients should not take it two weeks before and after their surgery.
Ginseng likewise increases the risk of bleeding. Breast augmentation patients will be advised to stop taking it for two weeks before and after their surgery.
Vitamin E. Unlike vitamin C which has several beneficial properties that improve a patient's experience with surgery and recovery, vitamin E is specifically contraindicated for patients in the two weeks leading up to their surgery. Patients can usually safely restart taking vitamin E once they are recovered from surgery.
What the supplements listed about have in common is that they contribute to bleeding.
Most of them thin out and oxygenate the blood. While not usually a bad thing, when you are going to be having an invasive surgical procedure that involves plenty of cutting and manipulating of the tissue, excessive bleeding is certainly not beneficial.
Vitamin C on the other hand, does not have this affect and has numerous properties that make it safe and beneficial to take before and after breast augmentation surgery.
In fact, it's not only "safe" to do so, but many surgeons strongly advise taking vitamin C as part of a patient's preparations for surgery.
Let's look at these benefits below.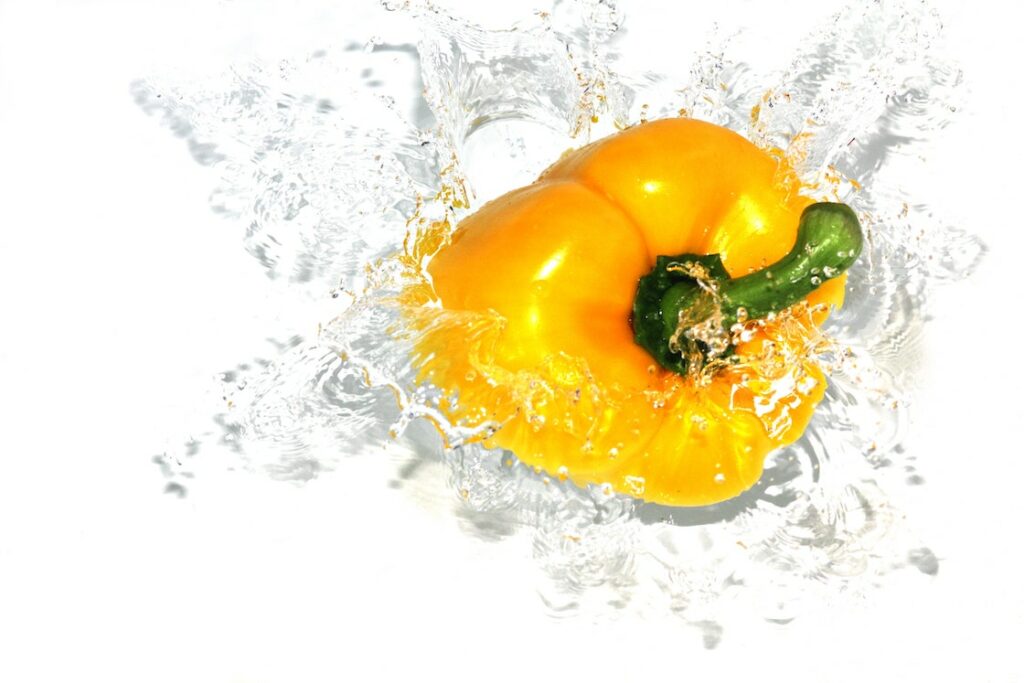 Benefits of vitamin C before breast augmentation:
Here are the benefits of vitamin C and why patients are often advised to take it for at least two weeks before and after their breast augmentation surgery:
Vitamin C improves wound healing after surgery
Vitamin C reduces swelling and bruising after surgery
Vitamin C is required for the body's production of collagen and elastin, which are important parts of healing after surgery.
Vitamin C reduces the risk of infection after surgery.
Vitamin C helps the liver detox and flush out the anesthetic used during surgery
As a highly effective antioxidant, vitamin C helps protect cells from free radical damage
A diet low in vitamin C may raise your risk for surgical complications
Megadosing: What could go wrong
In theory, one could take such extreme levels of vitamin C in the weeks leading up to surgery that it negatively affects the anesthesia, as well as the rate at which blood vessels close.
In reality, however, one would likely have to be on an IV of high dose vitamin C to create this and other effects.
If taken orally, your body would flush out any extreme excess of vitamin C well before it impacted anesthesia. (Thus why excess vitamin C intake leads to diarrhea.)
"The upper limit [of vitamin C] for all adults is 2,000 mg a day."

Mayo Clinic, "Is it possible to take too much vitamin C?" April 28, 2022
If vitamin C is "mega-dosed," it could affect the rate at which blood vessels close. To avoid this, it's best to know how much vitamin C you should take daily in order to get all of its benefits and avoid its risks.
How much vitamin C to take before breast augmentation surgery
Unless your surgeon specifies otherwise:
Consider taking 500mg of vitamin C twice per day beginning at least two weeks prior to your breast augmentation surgery.
This amount (500mg twice daily) does exceed the "RDA," or "recommended daily allowance" for vitamin C, which is set at a very low 75mg for women and 90mg for men, but it does not exceed the "upper limit" set for the vitamin.
What not to take with vitamin C before surgery
Do not take vitamin E in preparation for surgery. In fact, part of preparing for plastic surgery usually includes stopping any vitamin E supplements you are on.
Unlike vitamin C, which contributes to recovery and healing, vitamin E contributes to increased bleeding–something you do not want.
That increased bleeding may lead to you developing a hematoma–defined by NCI as "a pool of mostly clotted blood that forms in an organ, tissue, or body space," which may be caused by a broken blood vessel damaged by surgery.
Do not take vitamin E in preparation for breast augmentation surgery.
Vitamin C content of key foods, fruits, and vegetables: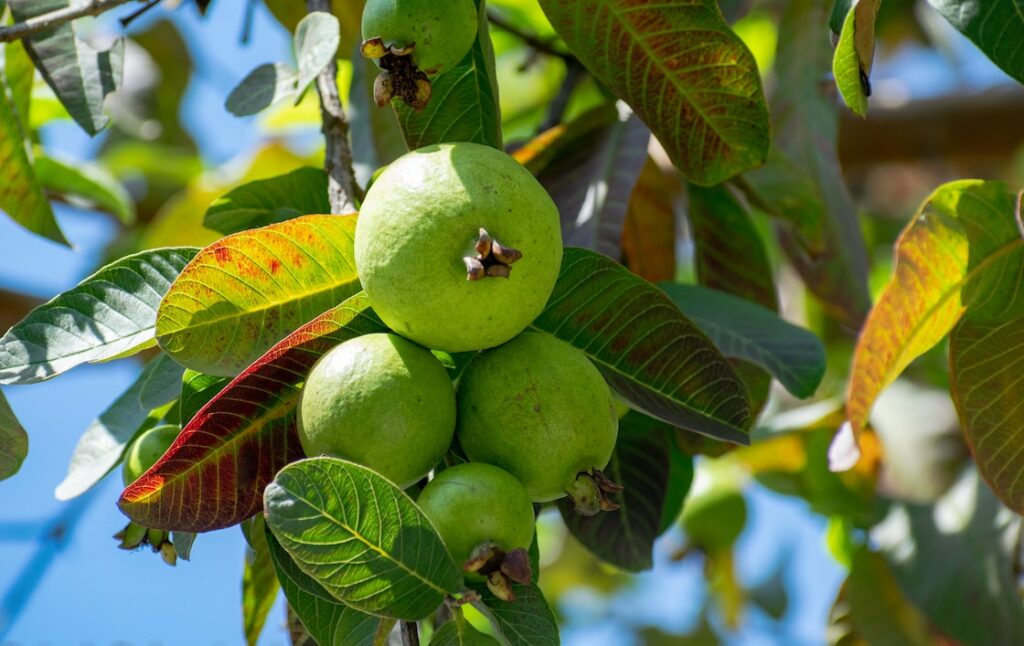 Should you wish to prepare for a successful breast augmentation surgery with vitamin C while reducing your risk for possibly "overdoing it," these vitamin C levels of a few key foods, fruits, and vegetables will be helpful to know:
Guavas: ~125mg of vitamin C each
Yellow bell peppers: 342mg
Oranges: 83mg
Lemons: 45mg
Kiwis: 56mg
Strawberries: 98mg per cup
Note the vitamin C content of the fruits above in relation to the amount of vitamin C advised daily in the two weeks prior to breast augmentation surgery. To reach the advised 1,000mg of vitamin C daily (one 500mg tablet taken twice daily), your diet would have to be quite heavy on these fruits.
Vitamin C capsules with no additives and that are not part of a "multivitamin" product may be your best source of vitamin C prior to breast augmentation surgery.